WHY CHOOSE MATISOFT AMS IN ADDITION
TO YOUR ANTIVIRUS
Conventional antivirus catch malware by comparing signatures of files, that reside on your computer's hard disk to signatures present in their database (which has to be updated regularly). However, fileless malware does not reside on files, thus there is no signature to match.
These fileless malware are developed by skilled cyber-criminals who earn their bread & butter by stealing & exploiting your valuable data and assets (assets may be any machine controlled by a computer). They may spend months to develop a virus that circumvents all antiviruses. Then they spread this virus & use it to earn money. Once inside your organisation, these malwares steal your business secrets & financial data (like credit card information) without raising any red flags. Some viruses may be designed to destroy your valuable data & then demand for a ransom to give it back to you.
Another feature of these malware is that they use & exploit legitimate windows tools (like PowerShell, WMI, .Net) to carry out their work. These tools are integral part of IT operations of any organization & are whitelisted by most security solutions.
These malwares are very smart & leave minimal traces for any forensic detection thus making it very difficult for antivirus companies to develop any kind of signature for them.
WHY DO CONVENTIONAL ANTIVIRUSES FAIL TO CATCH MEMORY-BASED VIRUSES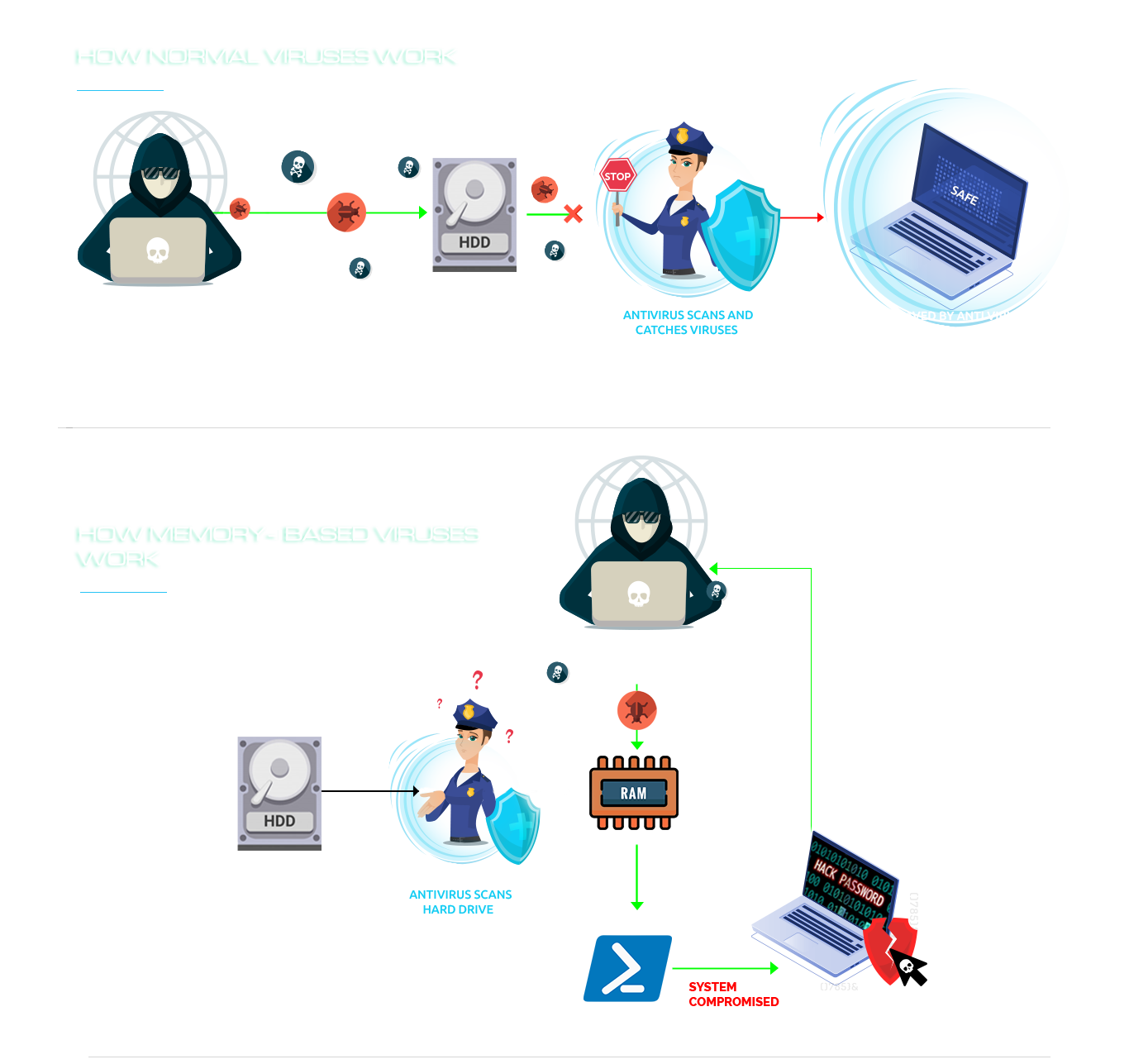 Start Your Free Trial